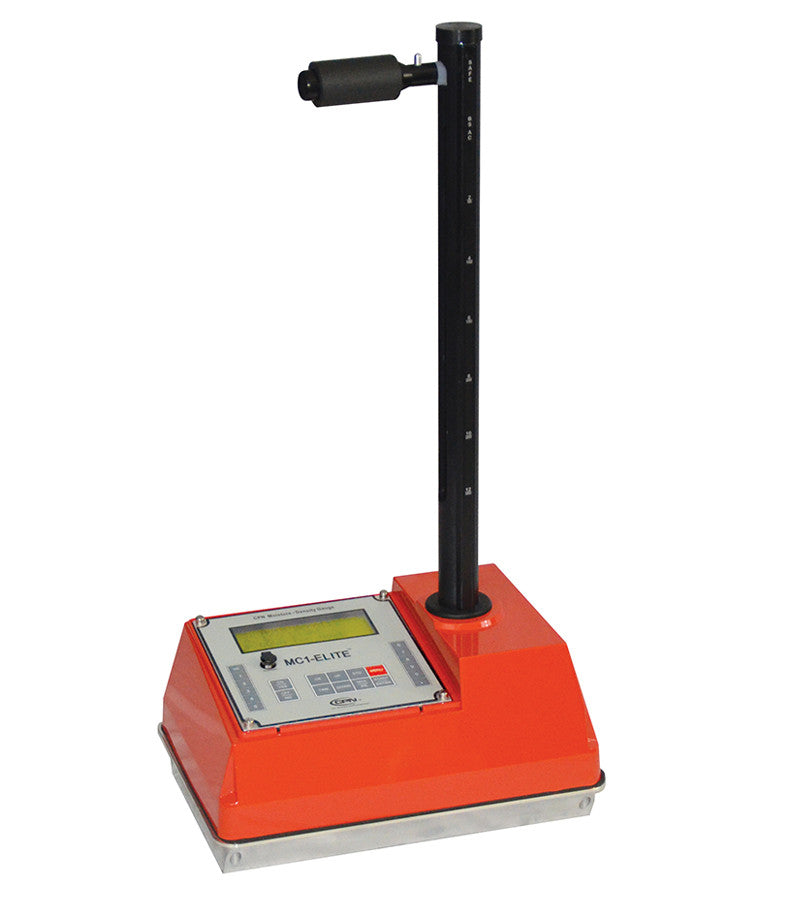 MC-1 Elite™- Moisture Testing Gauge
Lightweight, Rugged, Reliable
ASTM D6938, D2950, D7013, D7759, C1040 and AASHTO T310
The MC-1 Elite is the most accurate and easy-to-use moisture/density testing instrument available. MC-1 Elite offers a superior alternative to other methods of in-place testing. Results are displayed on an easy-to-read LCD screen. The simple on-screen instructions allow the software operator to be quick and efficient.
MC-1 Elite is built for the rugged construction industry complete with precision machined base and components. The gauge is updated with a durable poly-carbonate top shell design making it the lightest gauge available on the market. The base electronics are upgraded with surface mount components for increased reliability and improved resistance to moisture/humidity exposure.
All InstroTek / CPN Gauges come with a standard, 2-year limited warranty and a free calibration at the one-year mark.
Additional Specifications
Weight: 13kg / 28.5lbs
Height: 67.8cm / 26.7"
Foot Print: 35.8cm x 24.8cm / 14.1" x 9.8""
Power: 6-Cell AA NiMH battery pack with an optional single 9V alkaline for backup