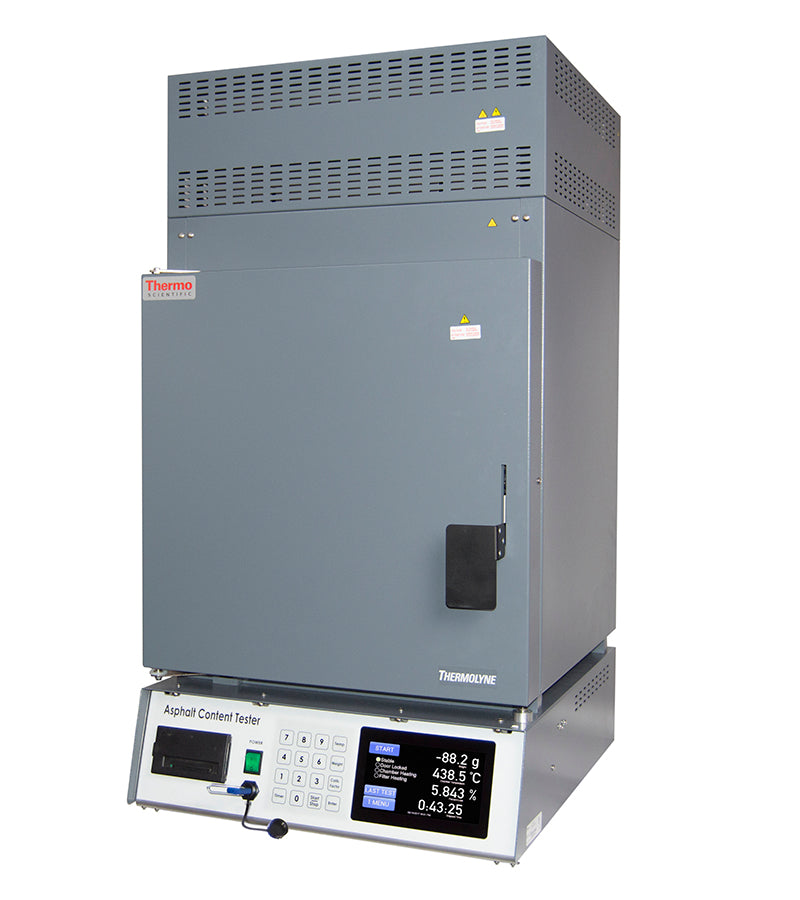 NCAT Furnace w/ Ignition Panel Upgrade
The most reliable asphalt-content ignition furnace just got better!
ASTM D6307, AASHTO T308

The Thermo Scientific NCAT Asphalt Content Furnace offers a more efficient solution for testing larger samples, resulting in reduced labor and costs. By employing an environmentally friendly and cost-effective ignition method, this furnace eliminates the need for expensive solvent extraction. As a result, the savings on solvent costs alone can cover the investment in the furnace within a remarkably short period of time.  
Ignite Your Old NCAT Furnace!
The NEW InstroTek Ignition Panel is a simple drop-in replacement front panel that upgrades the main electronics of the existing NCAT Furnace and provides needed advances such as power surge protection, serviceability, USB storage, Bluetooth, and many other capabilities needed and requested for by NCAT operators.
Purchase your New NCAT with all the benefits of the Ignition Panel.
Purchase a new NCAT with The Ignition Panel preinstalled and ready for use as soon as it arrives at your lab.  Experience the convenience of purchasing your new NCAT Furnace with the cutting-edge Ignition Panel, expertly installed by the skilled team at InstroTek. Say goodbye to the complexities of DIY installation and entrust the professionals to handle the task for you. Enjoy a hassle-free experience as the experts at InstroTek take care of all the installation work, ensuring that your furnace is up and running smoothly, allowing you to focus on what matters most.
 Ignition Panel Features and Benefits
Operation and verification are similar to the old unit
Provides additional power surge protection and functionality
Increases reliability and operational efficiency
Uses the same aggregate and lift corrections
Provides USB storage capability
Uses Bluetooth technology
Upgrade without affecting the %AC results
For more information on the NEW NCAT Furnace with Ignition Upgrade Front Panel contact InstroTek or request a quote.  See the link for all the features and benefits of the Ignition Front Panel Upgrade.