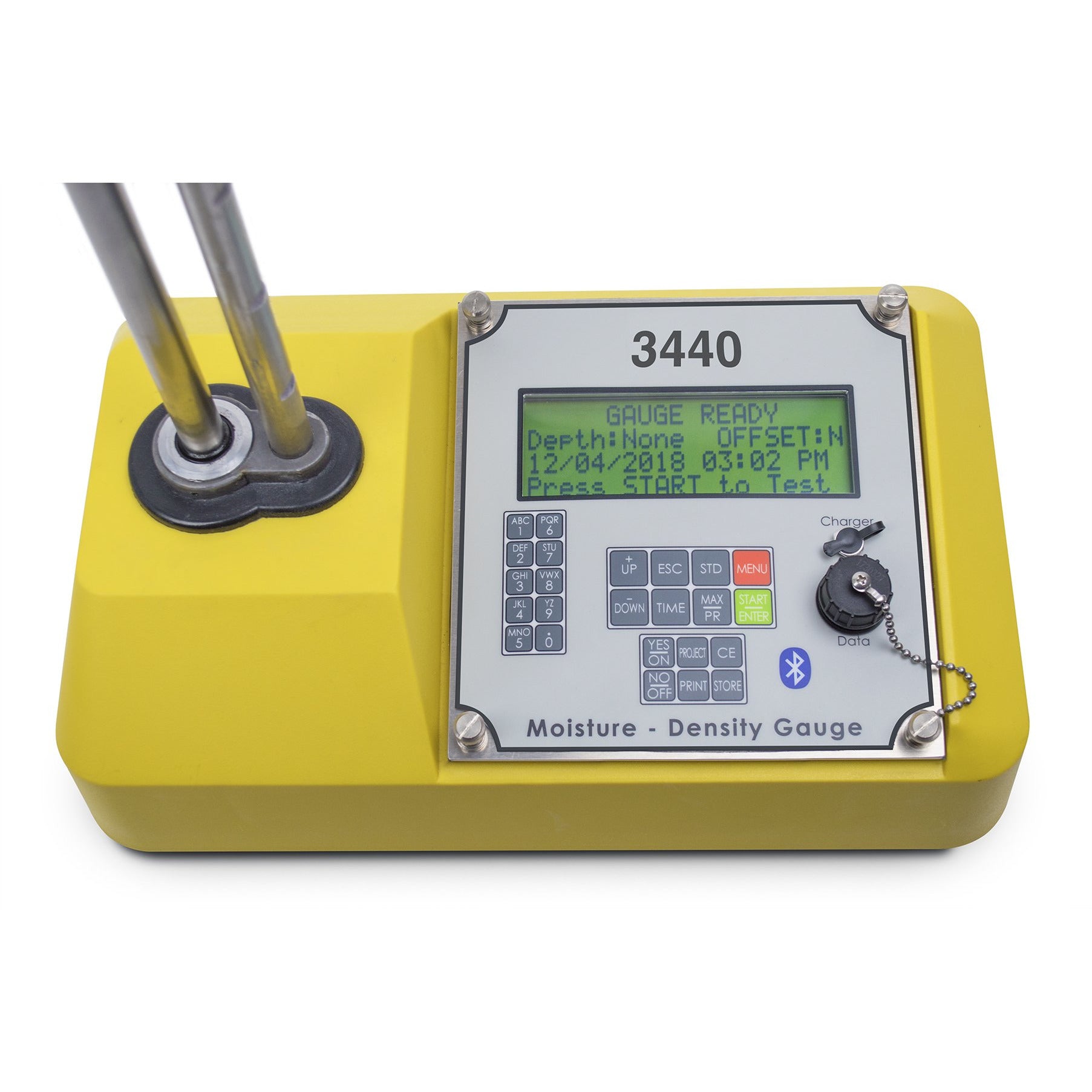 SmartPanel 2 - Troxler 3440 Upgrade
Upgrade for your 3440 gauges

SmartPanel 2 is a simple, drop-in, electronic upgrade for your older legacy 3440 nuclear gauges. NEW features like Bluetooth®, GPS, USB download, and a battery port for gauge tracking devices make using the 3440 easier and safer than ever before.  SmartPanel 2, the latest features at a fraction of the cost.
Upgrade your 3440 with SmartPanel 2, and gain the same functionality and features of newer model gauges.
Loaded with advanced features, simple to install and easy to use.  
Features and Advantages:
Extra-large backlit LCD screen and Illuminated keypad for night-time work

Plug and play installation for older legacy 3440 gauges
Multiple project storage capability
9V alkaline battery backup
USB port for fast and easy download of stored data
Mobile app captures and reports test results
Email test data from any WiFi enabled smartphone or tablet
Charging port for tracking devices used to track nuclear gauges
Available with optional NukeTrack!
Ever wonder what happens if you lose your nuclear gauge? Get your SmartPanel 2 Upgrade equipped with NukeTrack™ Nuclear Gauge Tracker! The precise location of your gauge is accessible through any computer or mobile device. With unique GPS hybrid tracking, the SmartPanel 2 Upgrade on your 3440 gauges can now be accurately tracked to see where they've been and where they are now... from anywhere in the world!
Gauge Tracking Features
Find lost or stolen gauges
Know when your gauge is on the job site
Get alerts once the gauge leaves a preset geo-fence area
Get alerts once the gauge starts moving
Get email, and/or SMS alerts
Live tracking of your gauge path with continuous updates
Keep gauge movement history for up to 5 years
Unique Wi-Fi indoor tracking
Call now to upgrade your 3440 gauge to the SmartPanel 2!
$ 2,795.00