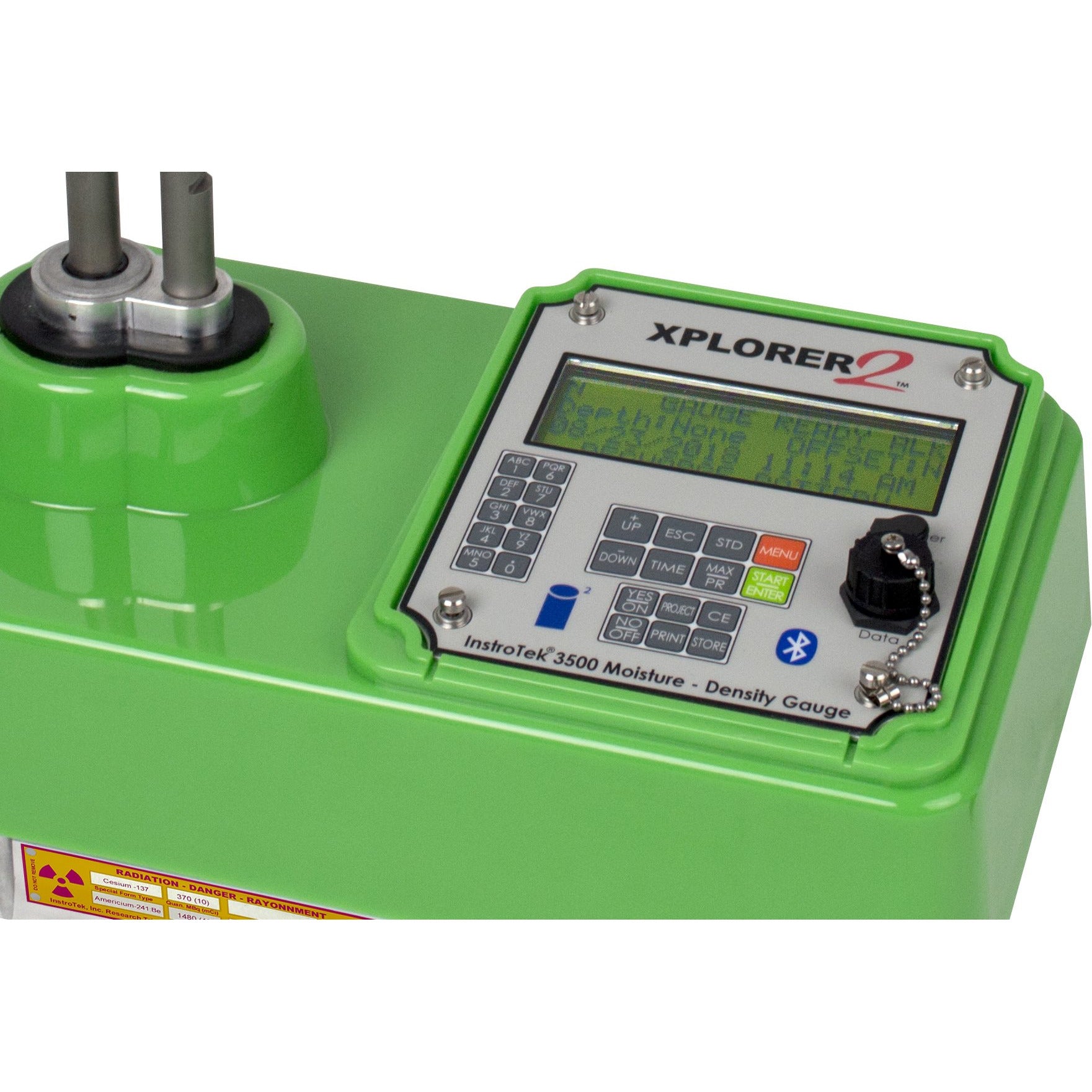 Xplorer 3500 Upgrade
Upgrade for your Xplorer 3500 gauges
The
Xplorer 2
™
Upgrade
is a simple drop-in replacement for the original
Xplorer 3500
nuclear gauge electronics. This upgrade includes many advanced features. Installation only takes minutes and can be performed with just a few simple tools. Get your upgrade today and start taking advantage of these great new features!
Loaded with advanced features, simple to install, and easy to use.  
Features and Advantages:
GPS for geographic coordinates and altitude information.

Large backlit LCD and keypad make reading test results easy at night or in direct sunlight.

Bluetooth® enabled for easy data transfer to any Android® smartphone or tablet.

USB port for quick storage of all test data.

Reporting software built into the X2 Mobile Application can send all test results via email with just a few clicks.

Integrated battery port for connection to supported external gauge location tracking devices.

9-volt backup battery keeps you on the job in case the main battery charge runs out.
Available with optional NukeTrack!
Ever wonder what happens if you lose your nuclear gauge? Get your Xplorer 2 Upgrade equipped with NukeTrack™ Nuclear Gauge Tracker! The precise location of your gauge is accessible through any computer or mobile device. With unique GPS hybrid tracking, the Xplorer 2 Upgrade on your original Xplorer 3500 can now be accurately tracked to see where it's been and where it is now... from anywhere in the world!
Gauge Tracking Features
Find lost or stolen gauges
Know when your gauge is on the job site
Get alerts once the gauge leaves a preset geo-fence area
Get alerts once the gauge starts moving
Get email, and/or SMS alerts
Live tracking of your gauge path with continuous updates
Keep gauge movement history for up to 5 years
Unique Wi-Fi indoor tracking
Call now to upgrade your original Xplorer 3500 to the Xplorer 2!
$ 2,495.00